Our Products: Automatic Diesel Nozzles
Select a product on the left for more information.
MCD & MCDS

Made In The USA


Download a spec sheet.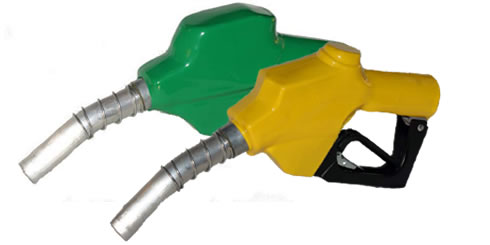 The MCD is a high flow automatic diesel nozzle. Ideal for the high volume truck stops and for fast refueling at fleet terminal operations.
The MCDS is equipped with a pressure sensitive valve that only allows the nozzle to open when the pumping system is pressurized. As soon as the pressure drops it will automatically close. Ideal for prepay and card lock locations.
M Carder Performance Advantages
Super tough nylon Handguard
Pure Teflon stem packing eliminates leaks
Roto-matic latch pin for smoother auto shut off
Kicker assures the hold open clip will always release when automatic shut off occurs
Nozzle Specifications
Construction Specifications

Inlet: 1" NPT or BSPP

Spout: Aluminum 1- 3/16"

Seals: Viton *

Poppet Disc: Viton

Packing: Pure Teflon

Weight: 3.7 lbs

Length: 15.5"

Height : 11"

Body: High Strength Aluminum

Handguard: Super tough nylon

Hold Open Clip: Steel-zinc plated

Lever: Molded nylon

Body Cap & Vac. Cap : Zinc

Scuff Guard: Vinyl

Vac. Cap: Molded nylon

* Cold Climate Seals Available
Shipping and packing

Nozzles are individually boxed and and packed 15 per carton.

Weight: 3.7 lbs each 59 lbs per carton.

Bulk packing available : Nozzles are sealed in plastic and packed 250 per master carton.

Download a spec sheet.
The MCD & MCDS nozzles are rebuildable.
© M. Carder Industries · 1634 Manufacturers Drive, Fenton MO 63026 | Phone: 636-343-8770 or Toll-Free 1-888-814-0094